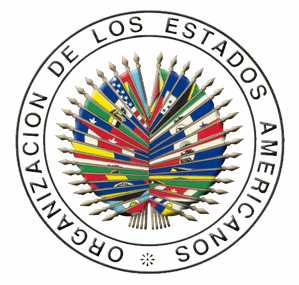 PRESS RELEASE
PREN/81/03
The Office of the Special Rapporteur for Freedom of Expression of the IACHR Condemns Serious ASsault Against Journalist in Venezuela
The Office of the Special Rapporteur for Freedom of Expression of the IACHR expresses its serious concern about the attack suffered by journalist Marta Colomina of the TELEVEN television channel on June 27. According to the information received, the journalist was the object of an attack with a Molotov cocktail. As she was on her way to the radio station, she was intercepted by armed men who threw the device at her car. The journalist also works for the radio station Unión Radio and writes a column for the newspaper El Universal.
The Office of the Special Rapporteur this condemns this assault, which constitutes a violation of freedom of expression. The situation of social communicators and communications media in Venezuela is an issue of concern for the Office of the Special Rapporteur. Attacks on journalists and the material destruction of media facilities are tactics intended to silence the press, and they represent one of the gravest kinds of affronts to the right of free expression. In this respect, Principle 9 of the IACHR's Declaration of Principles on Freedom on Expression provides as follows:
"The murder, kidnapping, intimidation of and/or threats to social communicators, as well as the material destruction of communications media violate the fundamental rights of individuals and strongly restrict freedom of expression. It is the duty of the state to prevent and investigate such occurrences, to punish their perpetrators and to ensure that victims receive due compensation."
The Special Rapporteur's office asks the Venezuelan State to launch a serious and impartial investigation into this attack and to bring the perpetrators to justice. It further reminds the State that in accordance with the American Convention on Human Rights, it is duty-bound to guarantee broad enjoyment of the right to free expression by society as a whole. Freedom of expression is essential in strengthening the democratic system and indispensable in shaping public opinion.
The Special Rapporteur, Eduardo Bertoni, stated: "The Office of the Special Rapporteur has received a large quantity of information about attacks against journalists and media installations in Venezuela. Unfortunately, I have not seen significant advances in the investigation of these incidents. It is important to recall that freedom of expression implies not only the possibility of expressing ideas and opinions, but also the possibility of doing so without suffering arbitrary consequences or intimidating actions."
Office of the Special Rapporteur for Freedom of Expression
June 30, 2003
Washington, D.C.
http://www.cidh.oas.org/Relatoria/English/PressRel03/PRelease8103.htm